Are you making the most of your situation?
More than just a collection of financial products
Poundwise was established in 1999, built on the vision of Marc van der Vuurst that financial planning consists of much more than a collection of financial products. For his extensive personal consultations with his clients, he introduced the term Financial Coaching. The underlying philosophy is that genuine and clear-cut client advice is impossible without knowing what truly drives your client.
And so, financial advice is always comprehensive advice. A meeting with your financial advisor may be instigated by business or by personal circumstances. Examples include establishing a company, marriage, or buying or selling a home. Every aspect is interrelated. Which is why our advisors always take every relevant element into thorough consideration. They share their findings with you, as an individual, so that you can make deliberate and carefully weighed decisions.
Poundwise: the one-stop-shop for your financial future
Our full range
of services: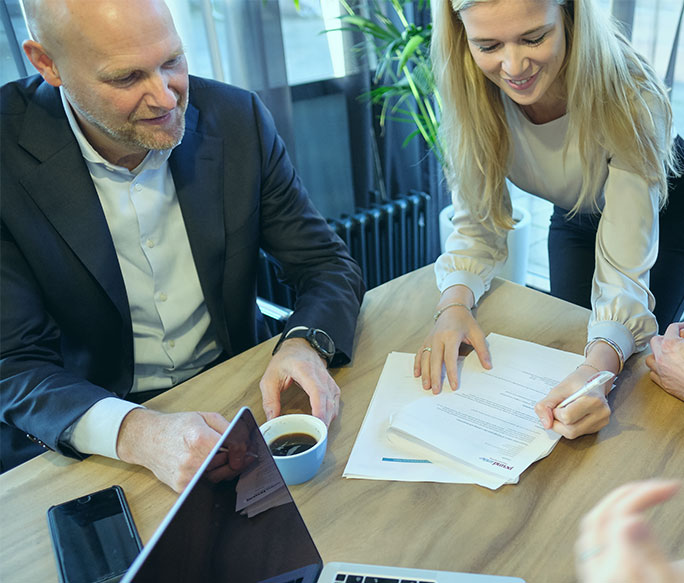 Buying a house is an exciting experience with major financial consequences for the years ahead.
Independent and objective advice that takes into account all of your money matters will allow you to take out a mortgage that truly suits your personal situation.
You may have an extensive range of insurance policies in place. From fire to building insurance, and from liability to healthcare coverage. Do you know if your policies are up to date? We will gladly take this matter out of your hands. We will check to see if current policies still meet your present needs and if there is any room for savings. We can also act on your behalf in damage claim processes.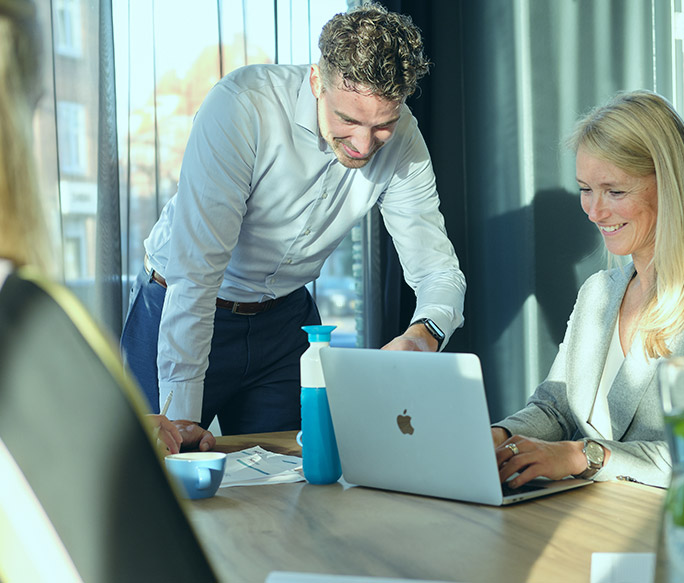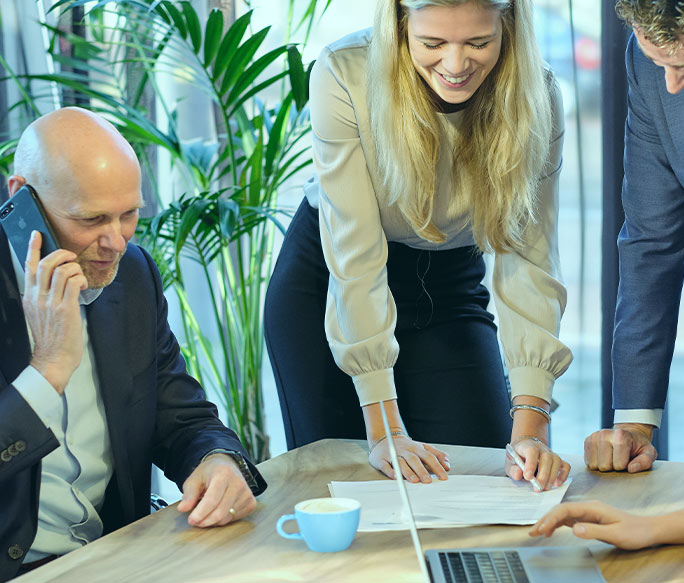 We always provide pension advice as part of our financial advice. Pension advice is extremely personal advice; it requires looking ahead to how you would like to live your life in the future. And how to build the adequate financial reserves to achieve that future, based on the reality of your current situation. This calls for more than the product simply labelled as 'pension'.
You have all kinds of dreams and ambitions in life, and your finances are an important tool to help make them a reality. We'll work with you to map out the future you've dreamed of and make a plan to make it come true. We'll put that dot on the horizon, so we know what we're working towards.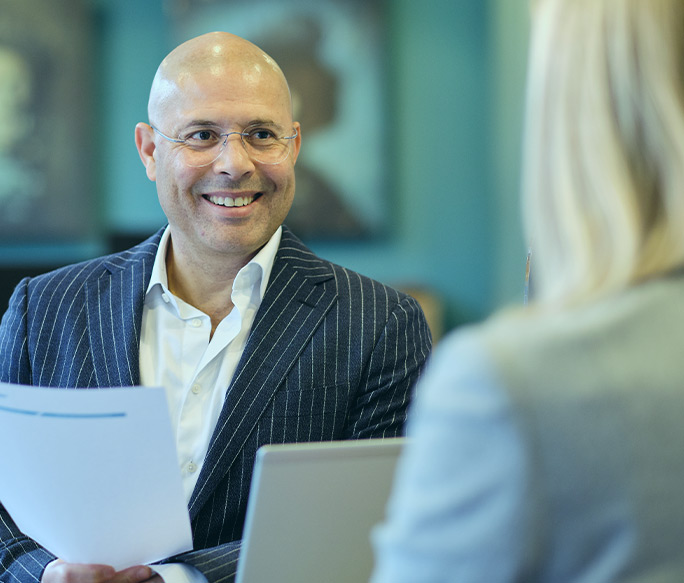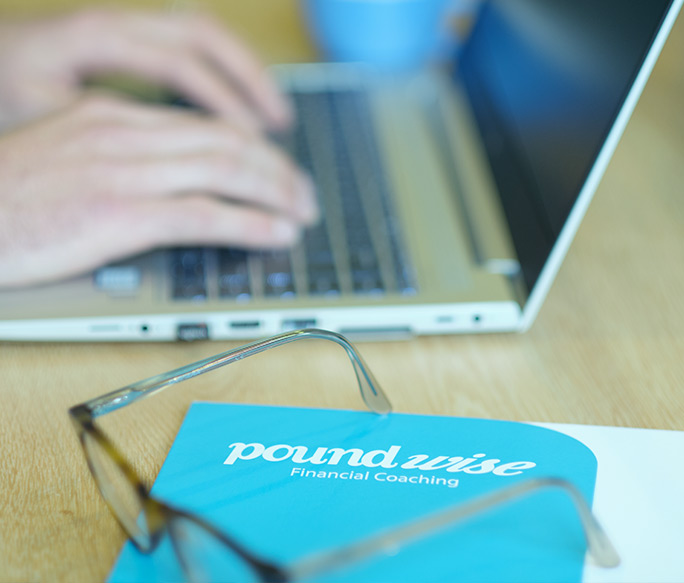 Taxes, as the term itself suggests, are a taxing affair for many of us. Constantly changing laws and regulations make it difficult for you as an individual, and especially as an entrepreneur, to file your tax returns properly and on time.
Divorce is an emotionally charged subject, which often makes it difficult to address financial matters objectively. Our financial coaches manage this process for you, from A to Z. They offer independent and impartial advice in the event of divorce. We consider the overall financial state of affairs and define a clear overview of your post-divorce financial position.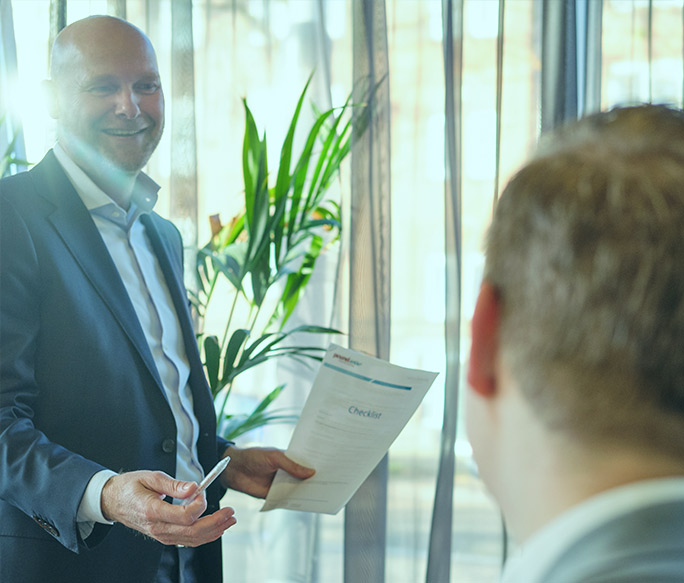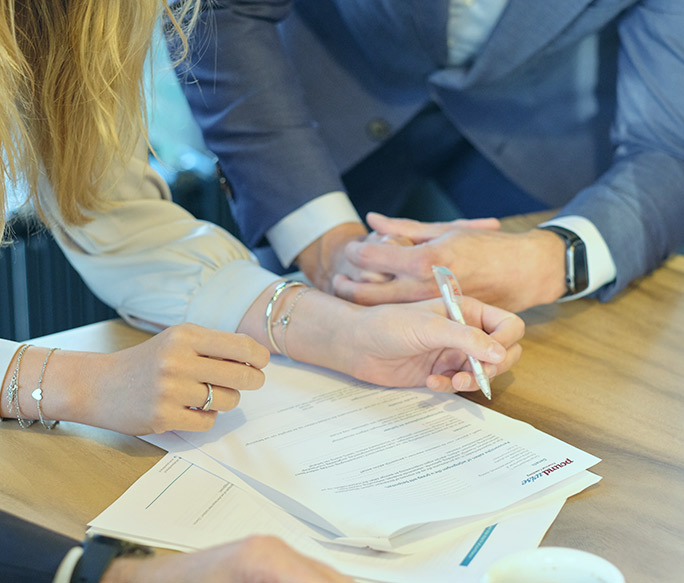 With us, any investments you make are always part of a complete financial plan. We'll sit down with you to decide how much risk you're prepared to take, what your investment horizon is, and how much you need to achieve your goals.
Some of your personal or business life stages require clear legal advice. Our legal experts can provide assistance with drafting contracts, for instance LLP or general partnership agreements, but also other legal documents for the transfer of business ownership, or loan agreements, shareholder agreements, delivery terms and employment contracts.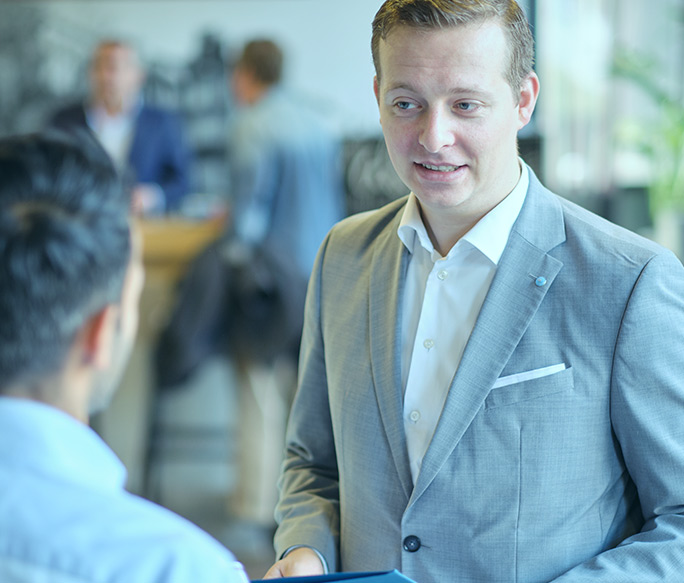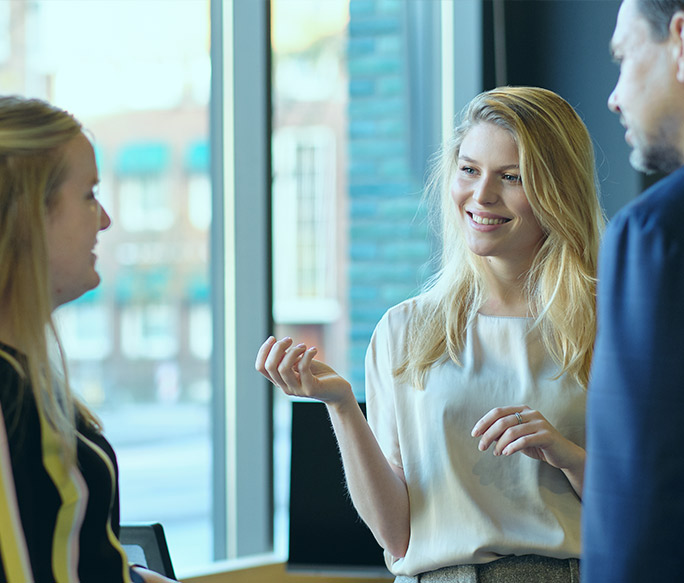 For years, Poundwise has been a respected name in brokerage and mortgages in the Greater Amsterdam area (including Haarlem and Het Gooi). We work with a broad network of partners to provide you with whatever you need. That means we'll always be able to help you with your mortgage and other financial questions.
Poundwise assisted us during the purchase of our first house. Both Glenn and Chris were always there for us from start to finish. They were available, thorough and patient. At every moment we felt that we were in good hands. Very nice to take such big steps with such confidence. Absolute must; we look forward to a long cooperation.
Do you want to know more?