We don't get bogged down in details but look at
what is actually important to you
Our focus is on building lasting relationships
The name Poundwise refers to our philosophy that instead of getting caught up in details, we should focus on what is truly important to you. Underscoring that for us, the emphasis lies on forging and maintaining an enduring relationship between you as our client, and us as your advisor.
Our approach is comprised of four stages. We start with a personal meeting in which we take stock of your current circumstances in terms of housing, work and personal situation. And we take time to talk with you and your partner about your wishes on the middle and the long term. Our specialists analyse this information, and discuss the results with you. We determine which wishes are relatively easy to realise, and also map out the opportunities and challenges that lie before you on the road to achieving your life wishes.
You can make a number of choices based on this analysis to bring stability to your financial matters. We will ensure the proper effectuation of these choices. During our annual appointment we will run through your entire file and decide if any adjustments are necessary. Change is inevitable in any human life!
Read here: "General Terms and Conditions for financial service providers".
Poundwise assisted us during the purchase of our first house. Both Glenn and Chris were always there for us from start to finish. They were available, thorough and patient. At every moment we felt that we were in good hands. Very nice to take such big steps with such confidence. Absolute must; we look forward to a long cooperation.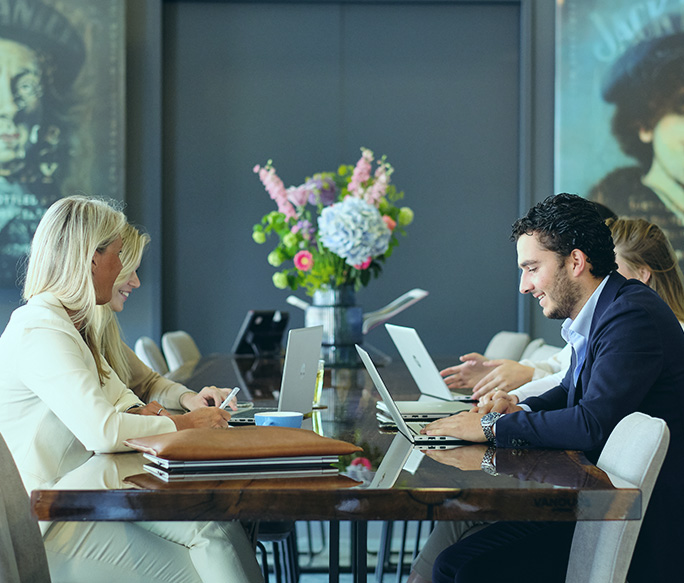 Financial advice in 4 phases
We'll start with a personal conversation, where we'll take stock of your current home, work, and personal situation. We'll also talk to you and your partner about your medium and long-term goals for each of these areas.
Phase 2. Analysis & Advice
Our specialists will analyse that information and discuss it with you. We'll look at which dreams are easy to realise, and also where the opportunities and challenges lie in meeting your life goals in the future.
Based on our analysis, you'll make choices about how to structure your finances in a way that gives you peace of mind. The Poundwise advisors will help you manage this step in the process.
Phase 4. Follow up and Management
At our annual meeting, we'll go through everything again and see if we need to make any adjustments. After all, there's nothing quite as changeable as a human life!
Do you want to know more?